Russia-Ukraine Peace Plan Major Progress! Proposal Includes Ceasefire And Withdrawal Of Troops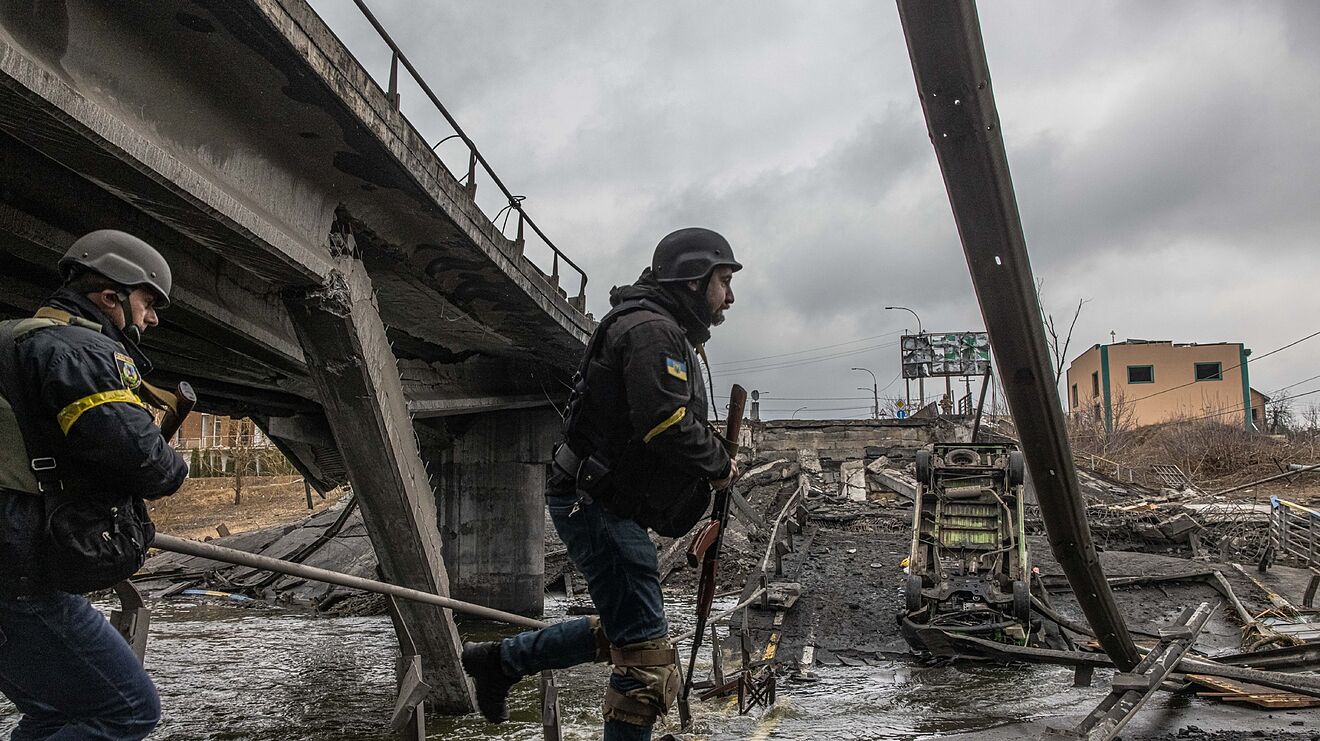 Proposal Includes Ceasefire and Withdrawal of Troops
Ukraine and Russia have made a major breakthrough on a tentative 15-point peace plan that includes a cease-fire and a withdrawal of Russian troops if Kiev declares neutrality and accepts restrictions on its armed forces, the Financial Times reported.
Ukrainian and Russian negotiators first spoke in full this Monday (March 14) about Kiev renouncing its membership in NATO and pledging not to allow foreign military bases in exchange for allied protection.
Although both Moscow and Kiev said the two sides had made progress on the terms of the agreement, Ukrainian officials remain skeptical that Russian President Vladimir Putin is fully committed to peace and fear that Moscow's side may be buying time to regroup its forces and resume its offensive.
On Wednesday (March 16), Putin showed no sign of compromise, vowing that Moscow would achieve all its war aims in Ukraine. And he said he would never let land close at hand fall into the hands of hostile forces.
IMF Analyzing the impact of the war on the global economy
According to Xinhua, a number of IMF officials wrote a joint article the day before yesterday (March 15), stating that they believe the Ukraine crisis has a huge impact on the economies of all regions of the world.
This impact is transmitted through 3 main channels.
1. Higher prices for commodities (food, energy such as natural gas and crude oil). This leads to shrinking incomes and higher costs of living.
2. economies neighboring Russia and Ukraine face disruptions in trade, supply chains and remittances.
3. Declining market confidence. Rising uncertainty puts pressure on asset prices. Possible withdrawal of international capital and tightening of the financial environment.
IMF officials also noted that the above factors could lead to shifts in energy trade, reconfiguration of supply chains and fragmentation of payment networks, a slowdown in trade and technology exchange, and slower world development. The impact of the Russia-Ukraine war on the global economy should not be taken lightly.
About Author